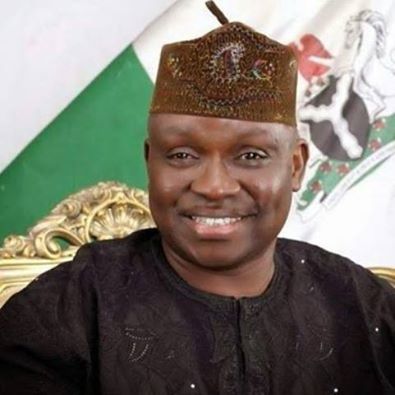 Ekiti State Governor, Ayodele Fayose has called on the APC to challenge his alleged use of the military in rigging the June 21, 2014 election that brought him to office in court, instead of resorting to blackmail and propaganda.
This was stated in a Statement released on Wednesday and signed by his Special Assistant on Public Communications and New Media,Lere Olayinka,
Fayose also alleged that the APC was planning to unleash terror on Nigerians if it loses the March 28 presidential election.
The governor had been enmeshed in controversy over his alleged involvement in the rigging of the governorship election.
His voice and those of the former Minister of State for Defence, Musiliu Obanikoro, the Police Affairs Minister, Jelili Adesiyan, former senator, Iyiola Omisore, an army general, Aliyu Momoh, and others were heard in an audio recording mapping out strategies for the rigging of the governorship election.
He has since admitted it was his voice that was captured in the tape but claimed he was rebuking Mr. Momoh for favouring the APC. The governor had initially denied participating in the meeting.